Steamboat Bill, Jr. (1928)
The Laugh Special of the Age. See It.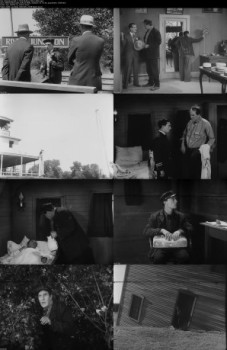 Evaluation TMDb :










7.7/10 (207 votes)
Pays :Etats-Unis, 1hr 10min
Langues :
Genre(s) :Action, Comédie, Drame, Familial, Romantique
Réalisateur(s) :Buster Keaton, Charles Reisner
Codec vidéo :Unknown
Numéro : 310
Synopsis :
Le jeune William Canfield retrouve son pere proprietaire d'un vieux bateau qui navigue sur le Mississippi. Le vieux Canfield voudrait que son fils l'aide mais William a mieux a faire, il est amoureux de Kitty, la fille d'un banquier qui possede un magnifique steamer.
Distribution :

Support : Fichier multimédia,
Emplacement : [Seagate Portable Drive]E:\FILMS\Buster Keaton\Steamboat.Bill.Jr.1928.BluRay.720p.H264\Steamboat.Bill.Jr.1928.BluRay.720p.H264.mp4
Prêté : Non
Format image : Unknown