King Kong (1933)
A Monster of Creation's Dawn Breaks Loose in Our World Today!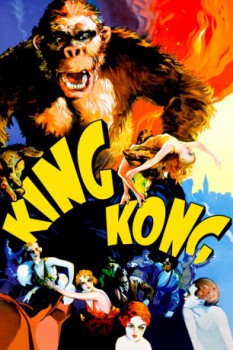 Evaluation TMDb :










7.6/10 (962 votes)
Pays :Etats-Unis, 1hr 44min
Langues :Anglais
Genre(s) :Aventures, Horreur, Science-fiction
Réalisateur(s) :Merian C. Cooper, Ernest B. Schoedsack
Codec vidéo :Unknown
Numéro : 100
Synopsis :
Adventurous filmmaker, Carl Denham, sets out to produce a motion picture unlike anything the world has seen before. Alongside his leading lady Ann Darrow and his first mate Jack Driscoll, they arrive on an island and discover a legendary creature said to be neither beast nor man. Denham captures the monster to displayed on Broadway as Kong, the eighth wonder of the world.
Distribution :

Support : Fichier multimédia,
Emplacement : [Seagate Portable Drive]E:\FILMS\King.Kong.1933.1080p.BluRay.H264.AAC-RARBG\King.Kong.1933.1080p.BluRay.H264.AAC-RARBG.mp4
Prêté : Non
Format image : Unknown