Mad Max: Fury Road (2015)
What a Lovely Day.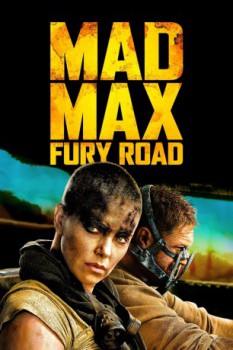 Evaluation TMDb :










7.5/10 (18169 votes)
Pays :Australie, 2hr 01min
Langues :Anglais
Genre(s) :Action, Science-fiction, Aventures
Réalisateur(s) :George Miller
Codec vidéo :Unknown
Numéro : 119
Synopsis :
An apocalyptic story set in the furthest reaches of our planet, in a stark desert landscape where humanity is broken, and most everyone is crazed fighting for the necessities of life. Within this world exist two rebels on the run who just might be able to restore order.
Distribution :

Support : Fichier multimédia,
Emplacement : [Seagate Portable Drive]E:\FILMS\Mad Max Fury Road (2015) [1080p]\Mad.Max.Fury.Road.2015.1080p.BluRay.x264.YIFY.mp4
Prêté : Non
Format image : Unknown