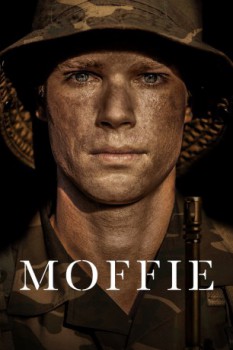 Evaluation TMDb :










7.3/10 (38 votes)
Pays :Royaume-Uni, 1hr 44min
Langues :Anglais
Genre(s) :Drame, Guerre, Romantique
Réalisateur(s) :Oliver Hermanus
Codec vidéo :Unknown
Numéro : 125
Synopsis :
Moffie (a derogatory Afrikaans term for a gay man) follows the story of Nicholas van der Swart: from a very young age, he realises he is different. Try as he may, he cannot live up to the macho image expected of him by his family, by his heritage. Set during the South African border war against communism, this is a long-overdue story about the emotional and physical suffering endured by countless young men.
Distribution :

Support : Fichier multimédia,
Emplacement : [Seagate Portable Drive]E:\FILMS\Moffie (2019) [1080p] [BluRay] [5.1] [YTS.MX]\Moffie.2019.1080p.BluRay.x264.AAC5.1-[YTS.MX].mp4
Prêté : Non
Format image : Unknown