Moon (2009)
The last place you'd ever expect to find yourself.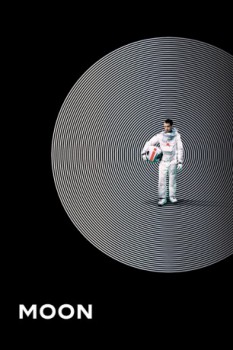 Evaluation TMDb :










7.6/10 (4291 votes)
Pays :Royaume-Uni, 1hr 37min
Langues :Espagnol, Anglais
Genre(s) :Science-fiction, Drame
Réalisateur(s) :Duncan Jones
Codec vidéo :Unknown
Numéro : 126
Synopsis :
With only three weeks left in his three year contract, Sam Bell is getting anxious to finally return to Earth. He is the only occupant of a Moon-based manufacturing facility along with his computer and assistant, GERTY. When he has an accident however, he wakens to find that he is not alone.
Distribution :

Support : Fichier multimédia,
Emplacement : [Seagate Portable Drive]E:\FILMS\Moon (2009) [1080p]\Moon.2009.1080p.BluRay.x264.YIFY.mp4
Prêté : Non
Format image : Unknown