Moonrise Kingdom (2012)
A tormenting and surprising story of children and adults during the stormy days of the summer of 1965.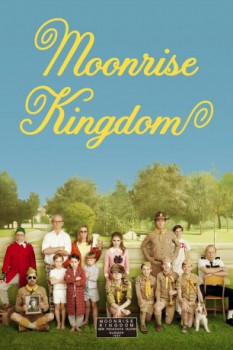 Evaluation TMDb :










7.7/10 (4419 votes)
Pays :Etats-Unis, 1hr 34min
Langues :Anglais
Genre(s) :Comédie, Drame, Romantique
Réalisateur(s) :Wes Anderson
Codec vidéo :Unknown
Numéro : 128
Synopsis :
Set on an island off the coast of New England in the summer of 1965, Moonrise Kingdom tells the story of two twelve-year-olds who fall in love, make a secret pact, and run away together into the wilderness. As various authorities try to hunt them down, a violent storm is brewing off-shore – and the peaceful island community is turned upside down in more ways than anyone can handle.
Distribution :

Support : Fichier multimédia,
Emplacement : [Seagate Portable Drive]E:\FILMS\Moonrise Kingdom (2012) [1080p]\Moonrise.Kingdom.2012.1080p.BluRay.x264.YIFY.mp4
Prêté : Non
Format image : Unknown