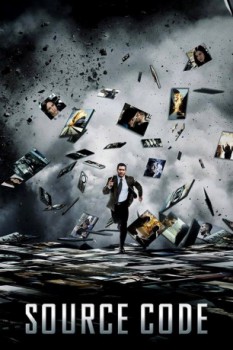 Evaluation TMDb :










7.3/10 (6317 votes)
Pays :Etats-Unis, 1hr 33min
Langues :Anglais
Genre(s) :Suspense, Science-fiction, Mystère
Réalisateur(s) :Duncan Jones
Codec vidéo :Unknown
Numéro : 169
Synopsis :
Decorated soldier Captain Colter Stevens wakes up in the body of an unknown man, discovering he's involved in a mission to find the bomber of a Chicago commuter train. He learns he's part of a top-secret experimental program that enables him to experience the final 8 minutes of another person's life. Colter re-lives the train incident over and over again, gathering more clues each time.
Distribution :

Support : Fichier multimédia,
Emplacement : [Seagate Portable Drive]E:\FILMS\Source Code ( 2011 ) [1080p]\Source Code ( 2011 ) 1080p BrRip x264 1.16GB YIFY.mp4
Prêté : Non
Format image : Unknown