The Conversation (1974)
Harry Caul is an invader of privacy. The best in the business.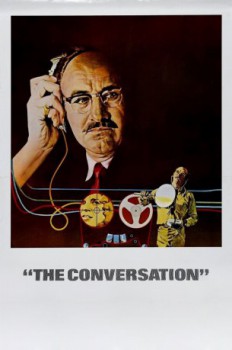 Evaluation TMDb :










7.6/10 (1111 votes)
Pays :Etats-Unis, 1hr 53min
Langues :Anglais
Genre(s) :Policier, Drame, Mystère
Réalisateur(s) :Francis Ford Coppola
Codec vidéo :Unknown
Numéro : 195
Synopsis :
Surveillance expert Harry Caul is hired by a mysterious client's brusque aide to tail a young couple. Tracking the pair through San Francisco's Union Square, Caul and his associate Stan manage to record a cryptic conversation between them. Tormented by memories of a previous case that ended badly, Caul becomes obsessed with the resulting tape, trying to determine if the couple are in danger.
Distribution :

Support : Fichier multimédia,
Emplacement : [Seagate Portable Drive]E:\FILMS\The.Conversation.1974.720p.BluRay.x264-AMiABLE [PublicHD].mkv
Prêté : Non
Format image : Unknown