The Ice Storm (1997)
It was 1973, and the climate was changing.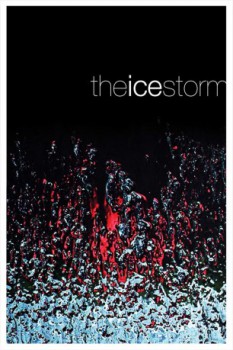 Evaluation TMDb :










6.9/10 (425 votes)
Pays :France, 1hr 52min
Langues :Anglais
Genre(s) :Drame
Réalisateur(s) :Ang Lee
Codec vidéo :Unknown
Numéro : 198
Synopsis :
In the weekend after thanksgiving 1973 the Hood family is skidding out of control. Then an ice storm hits, the worst in a century.
Distribution :

Support : Fichier multimédia,
Emplacement : [Seagate Portable Drive]E:\FILMS\The.Ice.Storm.1997.1080p.BluRay.x264.anoXmous\The.Ice.Storm.1997.1080p.BluRay.x264.anoXmous_.mp4
Prêté : Non
Format image : Unknown