A Land Imagined (2019)
Land. Labour. Love. Loss.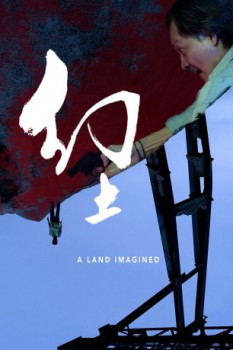 Evaluation TMDb :










6.0/10 (25 votes)
Autre titre :幻土 (Titre original)
Pays :France, 1hr 35min
Langues :Chinois, Anglais
Genre(s) :Mystère, Drame, Suspense
Réalisateur(s) :Yeo Siew Hua
Codec vidéo :Unknown
Numéro : 2
Synopsis :
A lonely construction worker from China goes missing at a Singapore land reclamation site, and a sleepless police investigator must put himself in the mind of the migrant to uncover the truth beneath all that sand.
Distribution :

Support : Fichier multimédia,
Emplacement : [Seagate Portable Drive]E:\FILMS\A.Land.Imagined.2018.CHINESE.720p.NF.WEBRip.DDP5.1.x264-NTG\A.Land.Imagined.2018.720p.NF.WEB-DL.DDP5.1.x264-NTG.mkv
Prêté : Non
Format image : Unknown