The Wild Bunch (1969)
Unchanged men in a changing land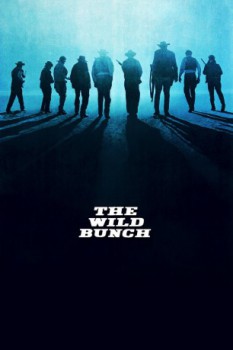 Evaluation TMDb :










7.7/10 (776 votes)
Pays :Etats-Unis, 2hr 25min
Langues :Anglais, Italien, Espagnol, Allemand
Genre(s) :Aventures, Western
Réalisateur(s) :Sam Peckinpah
Codec vidéo :Unknown
Numéro : 210
Synopsis :
Aging outlaw, Pike Bishop prepares to retire after one final robbery. Joined by his gang, Dutch Engstrom and brothers Lyle and Tector Gorch, Bishop discovers the heist is a setup orchestrated in part by a former partner, Deke Thornton. As the remaining gang takes refuge in Mexican territory, Thornton trails them—resulting in fierce gunfights with plenty of casualties.
Distribution :

Support : Fichier multimédia,
Emplacement : [Seagate Portable Drive]E:\FILMS\The.Wild.Bunch.1969.1080p.BluRay.x264.anoXmous\The.Wild.Bunch.1969.1080p.BluRay.x264.anoXmous_.mp4
Prêté : Non
Format image : Unknown