Your Name. (2016)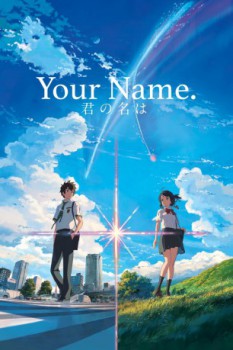 Evaluation TMDb :










8.6/10 (7639 votes)
Autre titre :君の名は。 (Titre original)
Pays :Japon, 1hr 46min
Langues :Japonais
Genre(s) :Romantique, Animation, Drame
Réalisateur(s) :Makoto Shinkai
Codec vidéo :Unknown
Numéro : 226
Synopsis :
High schoolers Mitsuha and Taki are complete strangers living separate lives. But one night, they suddenly switch places. Mitsuha wakes up in Taki's body, and he in hers. This bizarre occurrence continues to happen randomly, and the two must adjust their lives around each other.
Distribution :

Support : Fichier multimédia,
Emplacement : [Seagate Portable Drive]E:\FILMS\Your.Name.2016.FRENCH.BDRip.XviD-EXTREME.WwW.Torrent9.tv.avi
Prêté : Non
Format image : Unknown