Ikiru - cd1 (1952)
One of the Great Films of Our Time!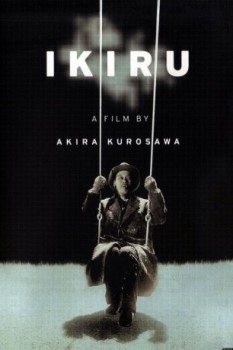 Evaluation IMDb :










8.3/10 (71281 votes)
Pays :Japon, 2hr 23min
Langues :Japonais
Genre(s) :Drame
Réalisateur(s) :Akira Kurosawa
Codec vidéo :Unknown
Numéro : 260
Synopsis :
Kanji Watanabe is a civil servant. He has worked in the same department for 30 years. His life is pretty boring and monotonous, though he once used to have passion and drive. Then one day he discovers that he has stomach cancer and has less than a year to live. After the initial depression he sets about living for the first time in over 20 years. Then he realises that his limited time left is not just for living life to the full but to leave something meaningful behind...
Distribution :

Support : Fichier multimédia,
Emplacement : E:\FILMS\Akira Kurosawa ~collection~\Ikiru (1952)\CD 1.m3u
Prêté : Non
Format image : Unknown