Downhill (1927)
A College Hero round whom is woven a picture of Love and Treachery.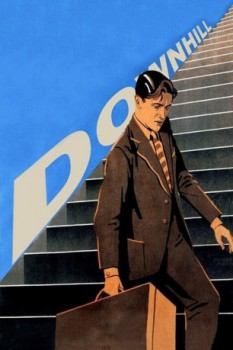 Evaluation TMDb :










5.8/10 (44 votes)
Pays :Royaume-Uni, 1hr 50min
Langues :
Genre(s) :Drame, Aventures, Suspense
Réalisateur(s) :Alfred Hitchcock
Codec vidéo :Unknown
Numéro : 338
Synopsis :
Un jeune étudiant, injustement accusé du vol commis par un de ses amis, préfère la honte du renvoi à une dénonciation. Rejeté par sa famille, il est du même coup déclassé et mis à l'épreuve de la vie et de la misère.
Distribution :

Support : Fichier multimédia,
Emplacement : [Seagate Portable Drive]E:\FILMS\Hitchcock\Alfred.Hitchcock.Bluray.Collection.2014.Vol.1.576p.AC3.x264-GCJM\Downhill.1927.576p.Bluray.AC3.x264-GCJM.mkv
Prêté : Non
Format image : Unknown