Vera Cruz (1954)
The Giants Battle In The Biggest Spectacle Of Them All!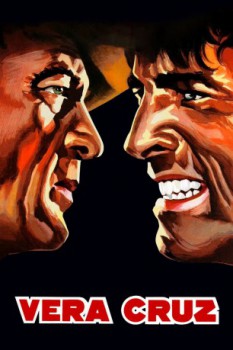 Evaluation TMDb :










6.8/10 (122 votes)
Pays :Etats-Unis, 1hr 34min
Langues :Anglais, Français, Espagnol
Genre(s) :Action, Western, Romantique
Réalisateur(s) :Robert Aldrich
Codec vidéo :Unknown
Numéro : 510
Synopsis :
Au Mexique, après la guerre de Sécession, deux aventuriers s'associent pour louer leurs services à Maximilien, plus offrant que Juares. Découvrant que le carrosse qu'ils sont chargés de convoyer jusqu'à Vera Cruz contient un trésor, ils décident de se l'approprier...
Distribution :

Support : Fichier multimédia,
Emplacement : [Seagate Portable Drive]E:\FILMS\Vera.Cruz.1954.1080p.BluRay.H264.AAC-RARBG\Vera.Cruz.1954.1080p.BluRay.H264.AAC-RARBG.mp4
Prêté : Non
Format image : Unknown