Das Boot (1981)
When the hunters become the hunted.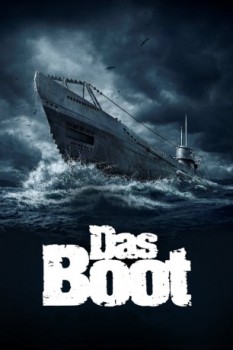 Evaluation TMDb :










8.1/10 (1471 votes)
Pays :Allemagne, 2hr 30min
Langues :Allemand, Anglais, Français
Genre(s) :Drame, Histoire, Guerre
Réalisateur(s) :Wolfgang Petersen
Codec vidéo :Unknown
Numéro : 54
Synopsis :
A German submarine hunts allied ships during the Second World War, but it soon becomes the hunted. The crew tries to survive below the surface, while stretching both the boat and themselves to their limits.
Distribution :

Support : Fichier multimédia,
Emplacement : [Seagate Portable Drive]E:\FILMS\Das Boot Director's Cut (1981) [1080p] x264 - Jalucian\Das Boot Director's Cut (1981) [1080p] x264 - Jalucian.mp4
Prêté : Non
Format image : Unknown