Ghost in the Shell (1995)
It found a voice... Now it needs a body.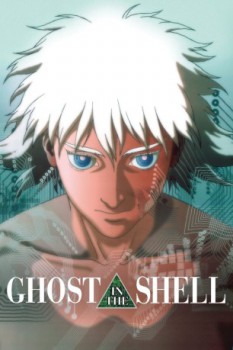 Evaluation TMDb :










7.9/10 (2249 votes)
Autre titre :GHOST IN THE SHELL (Titre original)
Pays :Japon, 1hr 23min
Langues :Japonais
Genre(s) :Action, Animation, Science-fiction
Réalisateur(s) :Mamoru Oshii
Codec vidéo :Unknown
Numéro : 74
Synopsis :
In the year 2029, the barriers of our world have been broken down by the net and by cybernetics, but this brings new vulnerability to humans in the form of brain-hacking. When a highly-wanted hacker known as 'The Puppetmaster' begins involving them in politics, Section 9, a group of cybernetically enhanced cops, are called in to investigate and stop the Puppetmaster.
Distribution :

Support : Fichier multimédia,
Emplacement : [Seagate Portable Drive]E:\FILMS\Ghost In The Shell (1995) [BluRay] [1080p] [YTS.AM]\Ghost.In.The.Shell.1995.1080p.BluRay.x264-[YTS.AM].mp4
Prêté : Non
Format image : Unknown