This time it's war.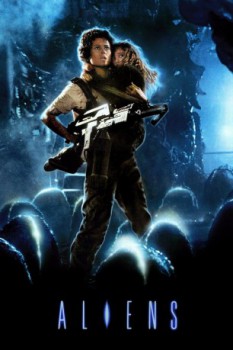 Evaluation TMDb :










7.9/10 (7016 votes)
Pays :Etats-Unis, 2hr 17min
Langues :Anglais
Genre(s) :Action, Suspense, Science-fiction
Réalisateur(s) :James Cameron
Codec vidéo :Unknown
Numéro : 8
Synopsis :
When Ripley's lifepod is found by a salvage crew over 50 years later, she finds that terra-formers are on the very planet they found the alien species. When the company sends a family of colonists out to investigate her story—all contact is lost with the planet and colonists. They enlist Ripley and the colonial marines to return and search for answers.
Distribution :

Support : Fichier multimédia,
Emplacement : [Seagate Portable Drive]E:\FILMS\Aliens DC (1986) [1080p]\Aliens.Directors.Cut.1986.1080p.BRrip.x264.GAZ.YIFY.mp4
Prêté : Non
Format image : Unknown