Interstellar (2014)
Mankind was born on Earth. It was never meant to die here.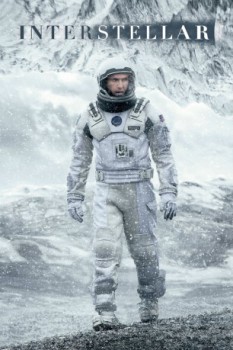 Evaluation TMDb :










8.3/10 (26192 votes)
Pays :Etats-Unis, 2hr 49min
Langues :Anglais
Genre(s) :Aventures, Drame, Science-fiction
Réalisateur(s) :Christopher Nolan
Codec vidéo :Unknown
Numéro : 84
Synopsis :
The adventures of a group of explorers who make use of a newly discovered wormhole to surpass the limitations on human space travel and conquer the vast distances involved in an interstellar voyage.
Distribution :

Support : Fichier multimédia,
Emplacement : [Seagate Portable Drive]E:\FILMS\Interstellar (2014) (2014) [1080p]\Interstellar.2014.2014.1080p.BluRay.x264.YIFY.mp4
Prêté : Non
Format image : Unknown