Isle of Dogs (2018)
Welcome to the Isle of Dogs.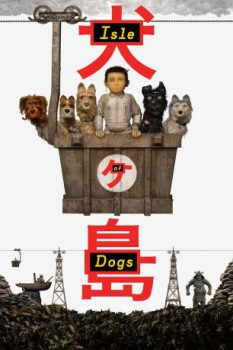 Evaluation TMDb :










7.9/10 (3443 votes)
Pays :Allemagne, 1hr 41min
Langues :Anglais, Japonais
Genre(s) :Aventures, Comédie, Animation
Réalisateur(s) :Wes Anderson
Codec vidéo :Unknown
Numéro : 88
Synopsis :
In the future, an outbreak of canine flu leads the mayor of a Japanese city to banish all dogs to an island that's a garbage dump. The outcasts must soon embark on an epic journey when a 12-year-old boy arrives on the island to find his beloved pet.
Distribution :

Support : Fichier multimédia,
Emplacement : [Seagate Portable Drive]E:\FILMS\Isle Of Dogs (2018) [WEBRip] [1080p] [YTS.AM]\Isle.Of.Dogs.2018.1080p.WEBRip.x264-[YTS.AM].mp4
Prêté : Non
Format image : Unknown