It Follows (2015)
It doesn't think. It doesn't feel. It doesn't give up.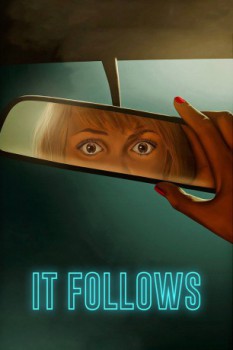 Evaluation TMDb :










6.6/10 (4802 votes)
Pays :Etats-Unis, 1hr 41min
Langues :Anglais
Genre(s) :Horreur, Mystère
Réalisateur(s) :David Robert Mitchell
Codec vidéo :Unknown
Numéro : 89
Synopsis :
After carefree teenager Jay sleeps with her new boyfriend, Hugh, for the first time, she learns that she is the latest recipient of a fatal curse that is passed from victim to victim via sexual intercourse. Death, Jay learns, will creep inexorably toward her as either a friend or a stranger. Jay's friends don't believe her seemingly paranoid ravings, until they too begin to see the phantom assassins and band together to help her flee or defend herself.
Distribution :

Support : Fichier multimédia,
Emplacement : [Seagate Portable Drive]E:\FILMS\It Follows (2014)\It.Follows.2014.720p.BluRay.x264.YIFY.mp4
Prêté : Non
Format image : Unknown