Kill Bill: Vol. 1 (2003)
A roaring rampage of revenge.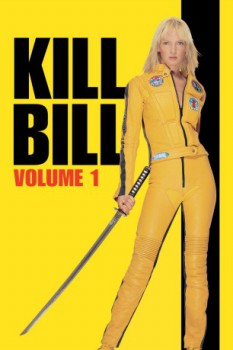 Evaluation TMDb :










8.0/10 (13416 votes)
Pays :Etats-Unis, 1hr 51min
Langues :Anglais, Japonais, Français
Genre(s) :Action, Policier
Réalisateur(s) :Quentin Tarantino
Codec vidéo :Unknown
Numéro : 98
Synopsis :
An assassin is shot by her ruthless employer, Bill, and other members of their assassination circle – but she lives to plot her vengeance.
Distribution :

Support : Fichier multimédia,
Emplacement : [Seagate Portable Drive]E:\FILMS\Kill.Bill.Duology.1080p.BluRay.AC3.x264-ETRG\Kill.Bill.Volume.1.2003.1080p.BluRay.AC3.x264-ETRG\Kill.Bill.Volume.1.2003.1080p.BluRay.AC3.x264-ETRG.mkv
Prêté : Non
Format image : Unknown